William Osler Health System uses HOMR in the Oncology and ACE Units at Brampton Civic Hospital.
One of the first hospitals to implement the Hospital One-year Mortality Risk (HOMR) tool in Ontario, William Osler Health System (Osler) joined the study in 2020.

An organization committed to innovative health care delivered with compassion, Osler embarked on the study as it aligns perfectly with its goal to provide world-class care and support for patients and their families. "The early identification and treatment of the supportive and palliative care needs of patients and their families is a patient-centred approach that we are fundamentally proud of at Osler, and the HOMR study fits perfectly into our framework," said Dr. Martin Chasen, Medical Director of Palliative Care at Osler.

The goal of the study is to measure HOMR's effectiveness in identifying and documenting the palliative needs of patients. This helps  the patient and care team develop a care plan that is in line with those needs. Osler first trialed HOMR in its Respiratory Unit; however, due to the impacts of the COVID-19 pandemic, Osler's HOMR Project Steering Committee temporarily paused the program. They subsequently implemented HOMR in the Acute Care for the Elderly (ACE) and Oncology units at Osler's Brampton Civic Hospital.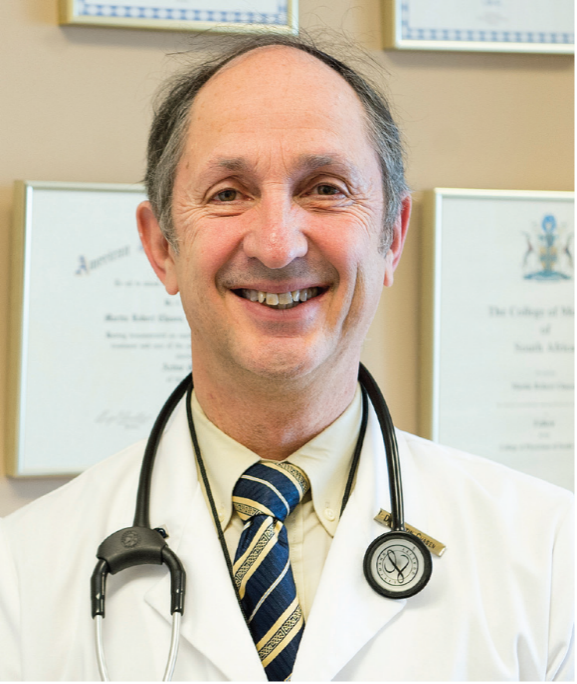 The trial is still ongoing, but Dr. Chasen is positive it will make a difference. "HOMR is the future," he said. "I truly believe that all hospitals will be using it within the next five to ten years."
What is HOMR?
HOMR is an early warning system that determines when the patient is most likely in their last year of life and drives assessment of any unmet palliative care needs, such as uncontrolled pain, nausea, shortness of breath, anxiety, or distress – all symptoms that are common at the end of life. Early identification allows clinicians to support patients and their families in the management of symptoms where they live – whether in a private community home, retirement home, long-term care home —all under the supervision of their primary care provider. Research on patient outcomes is still ongoing, but this could improve the patient's quality of life and may reduce the time they spend in hospital.

HOMR automatically scans patient medical records for risk factors that together indicate a high likelihood of dying within 12 months. If the tool scores a patient above a set threshold, an electronic alert is sent to the charge nurse on the unit, who then alerts the care team. For all "HOMR-positive" patients, three assessments are performed: the Edmonton Symptom Assessment System (ESAS), Advanced Care Planning Engagement Tool (ACPT), and the Frailty Index for Elders (FIFE).

"HOMR is modern palliative medicine," said Dr. Chasen. "At Osler, we place the patient at the heart of everything we do, and we are proud to be one of the first hospitals in Ontario to implement the HOMR tool."

Learn more about the William Osler Health System, its palliative care program, and it's designation as a European Society of Medical Oncology (ESMO) Designated Centre of Integrated Oncology and Palliative Care.